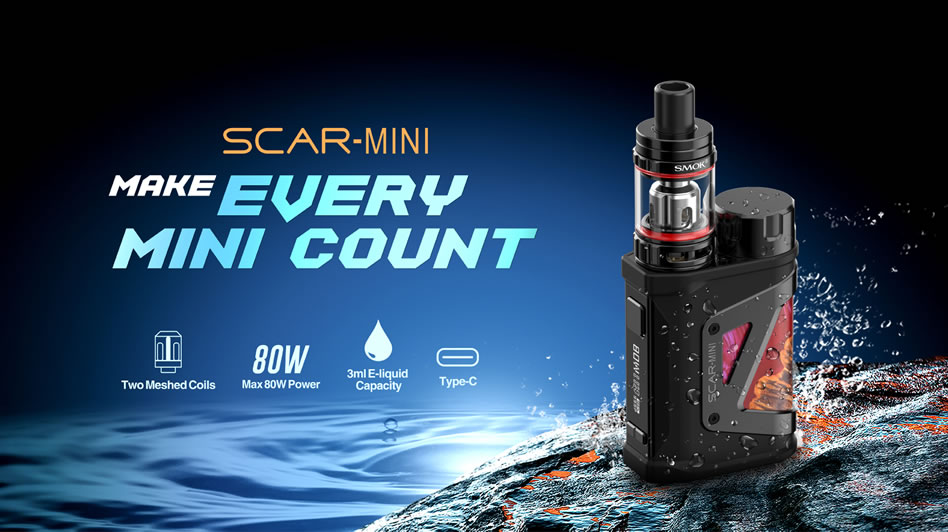 Limitless imagination and endless possibilities that's the inspiration for the SCAR-MINI.
With the stellar genes of SCAR series, SCAR-MINI is endowed with excellent features.
Getting lighter and smaller, it adopts the same unified design as its predecessor,
while using a more convenient top battery slot,
which can load a single external 18650 battery delivering a maximum power of 80 watts.
The fire-new TFV9 MINI tank can hold up to 2ml of e-liquid, combined with dual V9 Meshed coils,
ensuring you denser clouds and more satisfying flavor.
Innovation keeps changing the vaping experience.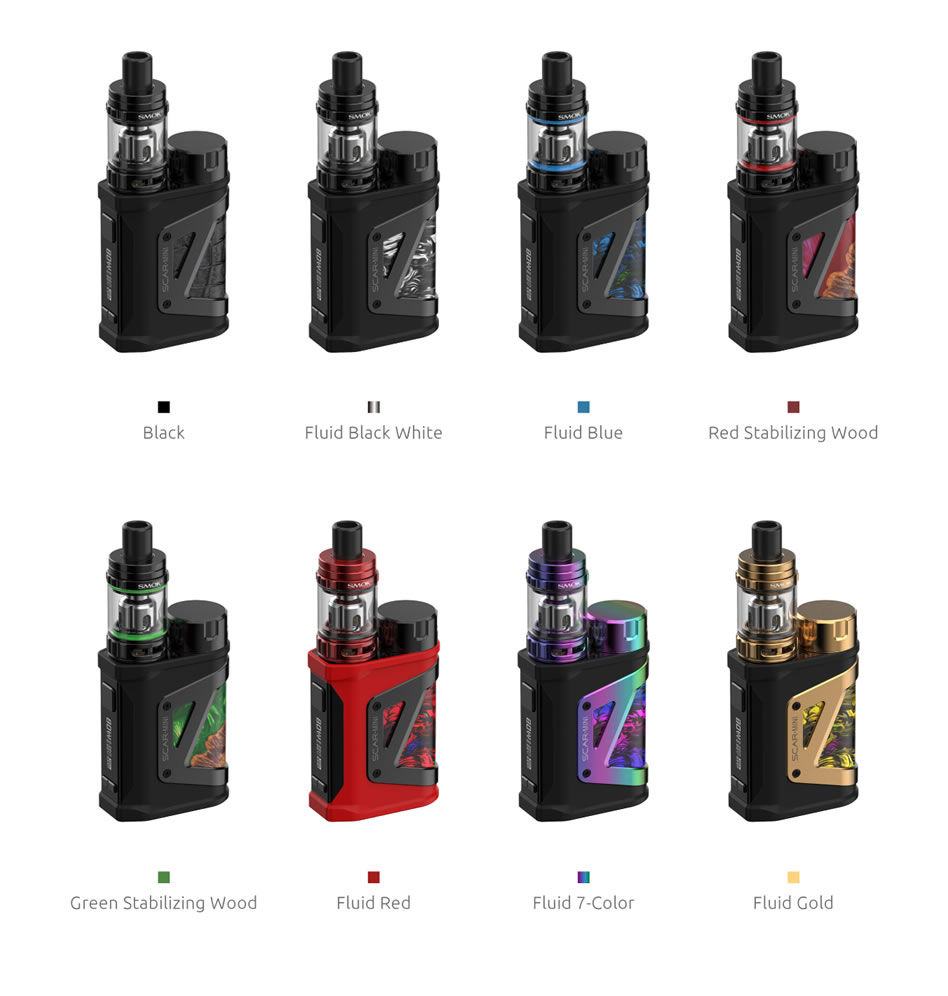 THE KIT INCLUDES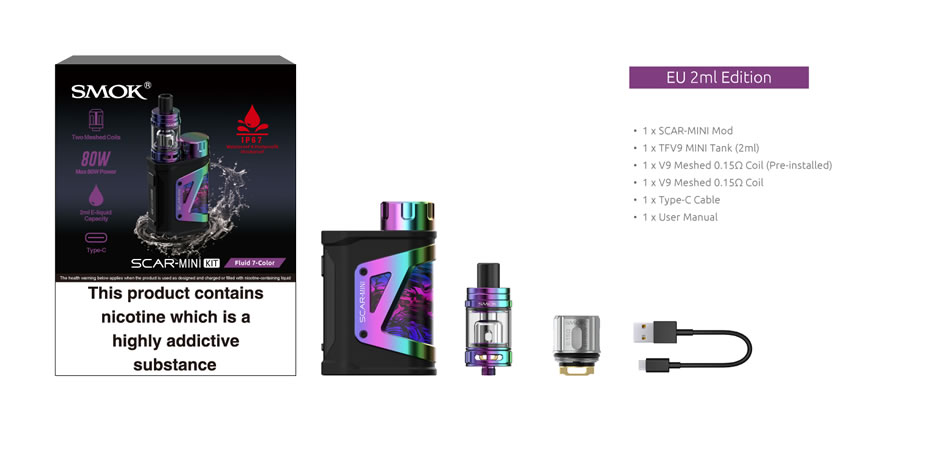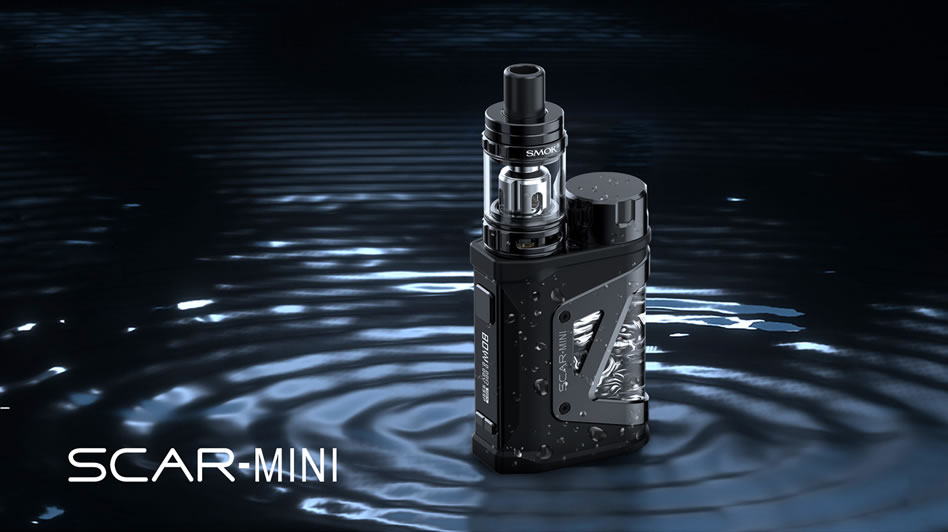 SPECIFICATIONS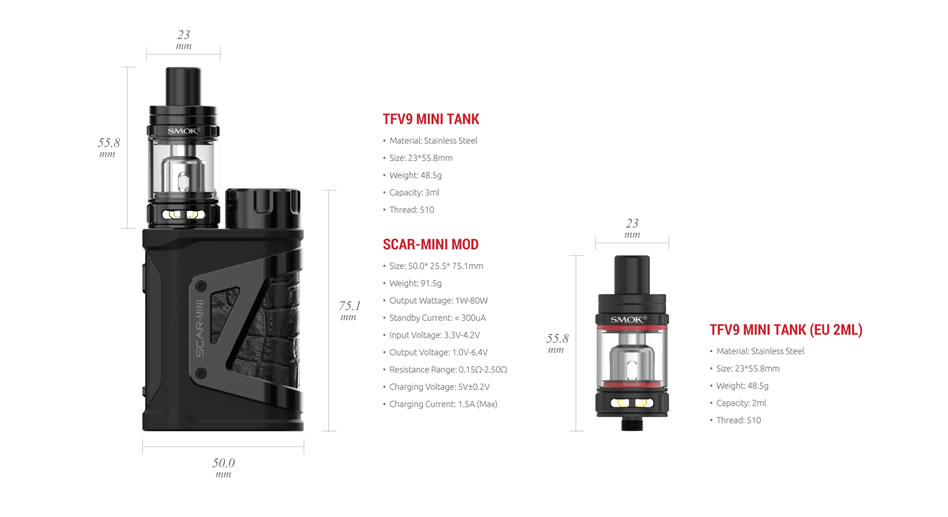 RIGID-FLEX ERGONOMIC STYLE
The unique design combining leather and metal shows a fusion of delicacy and force. Its ergonomically designed
mod features a moderate size that fits perfectly in the palm of your hand.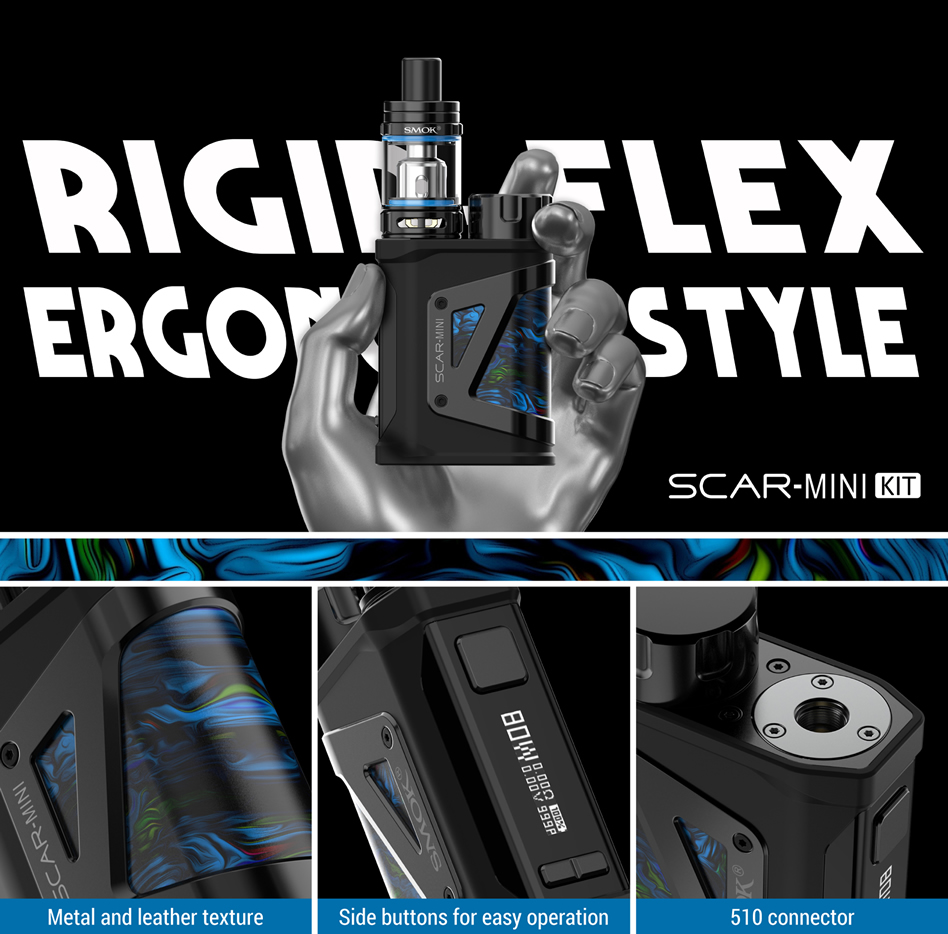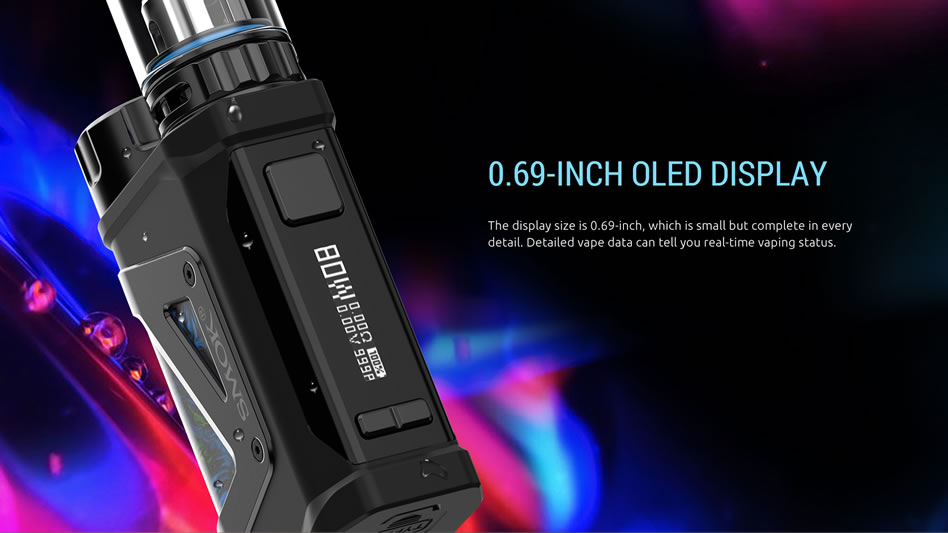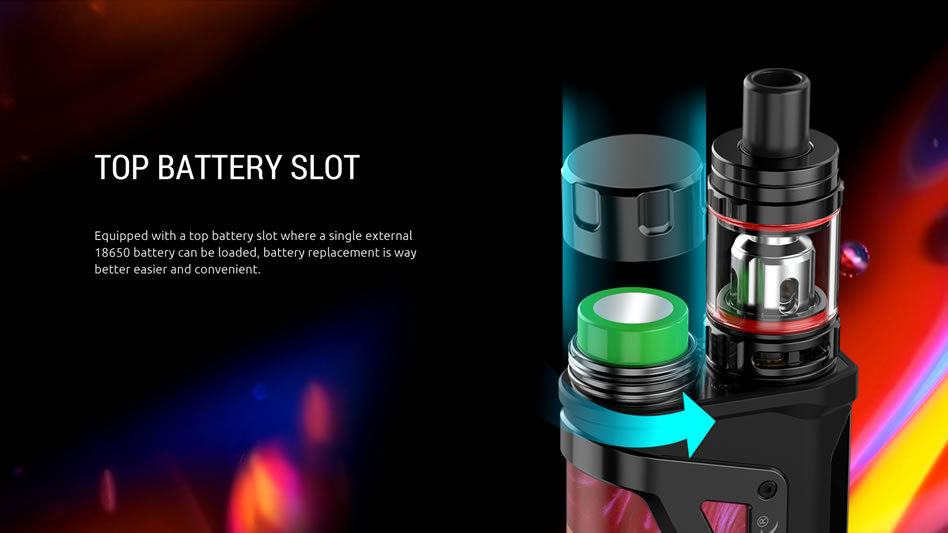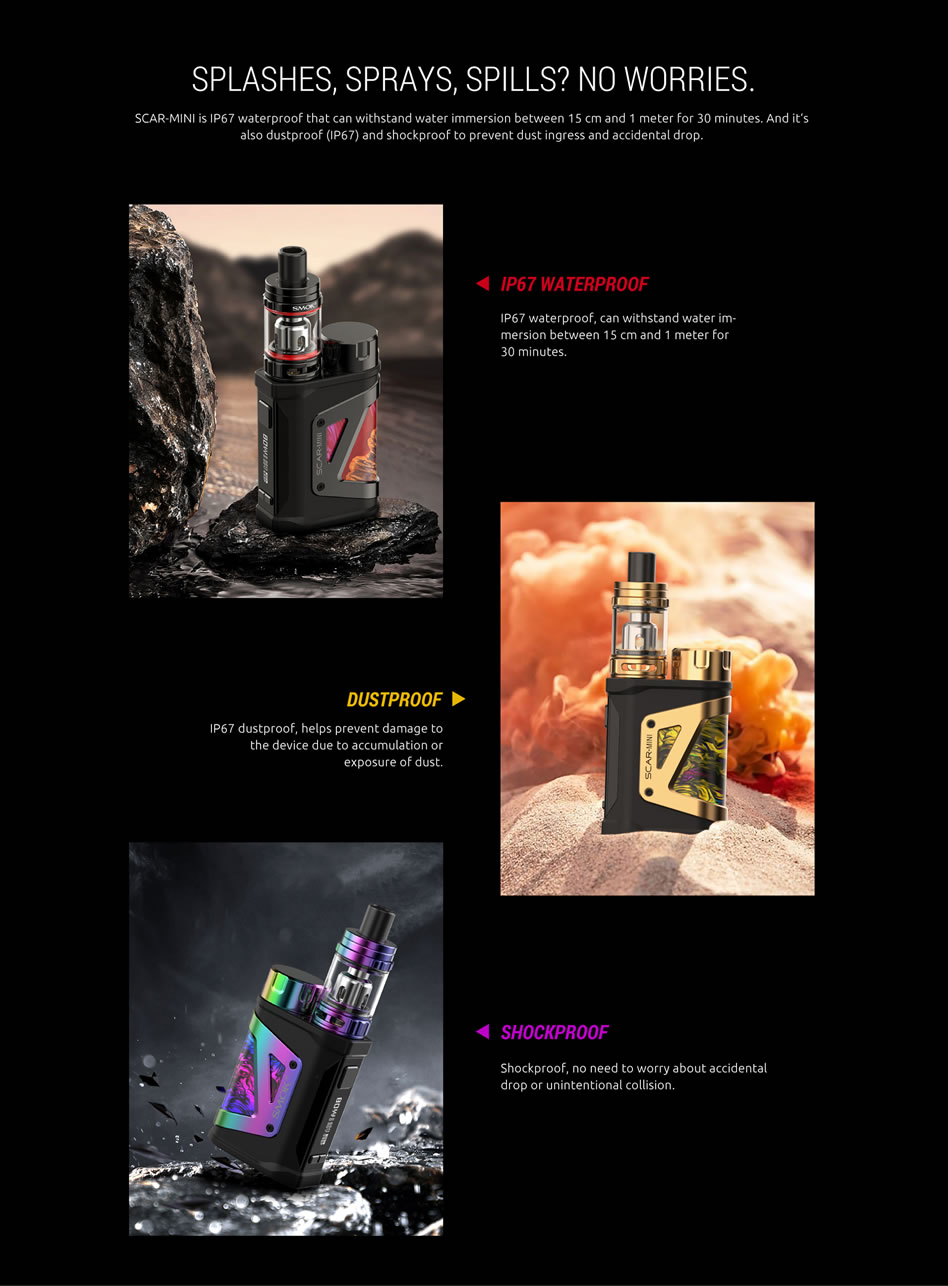 80W HORSEPOWER
The amazing maximum 80 watts of power can immerse you in massive clouds,
while the power range of 1W-80W allows you to
flexibly get along with each puff at you will.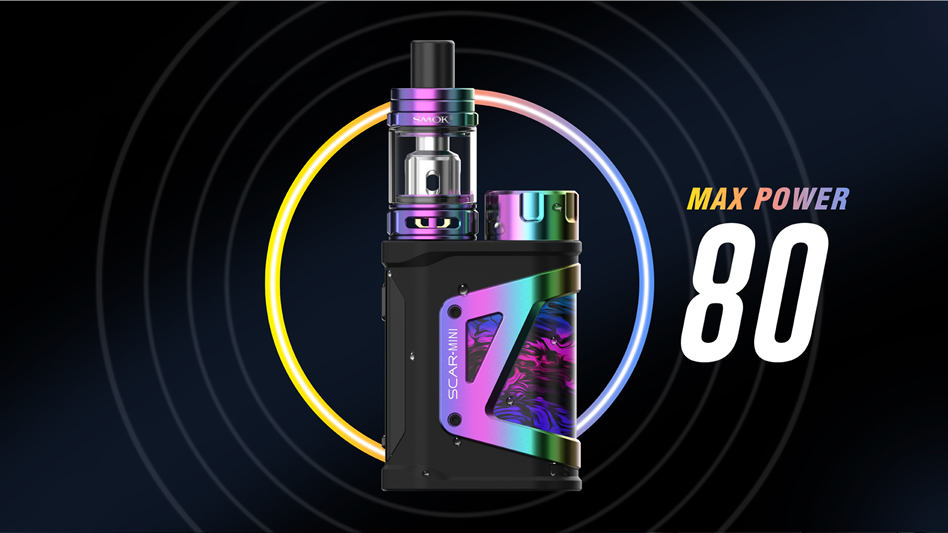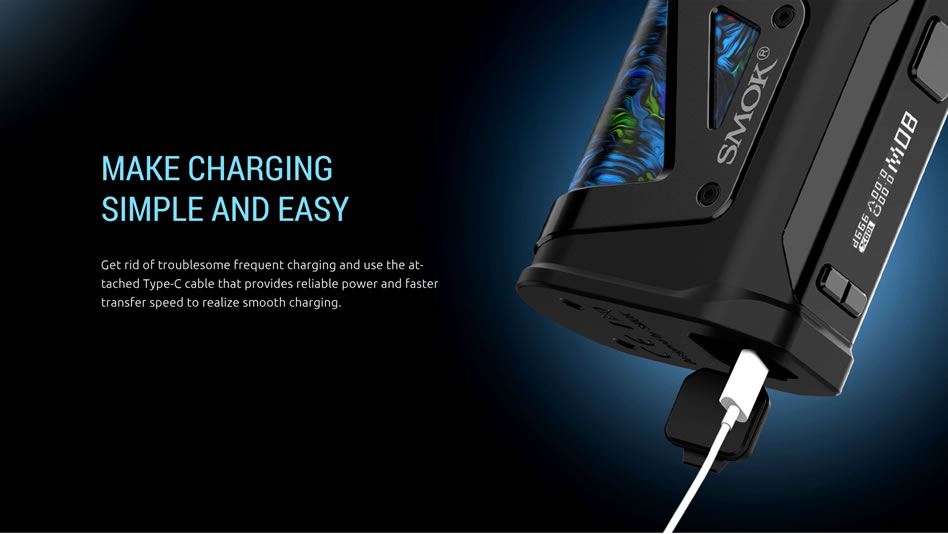 MULTIPLE PROTECTION. MORE RELIABILITY.
Provide multiple types of protections to avoid potential risks.
A self-adaptive power output functionality has been added to ensure a constant power output during vaping.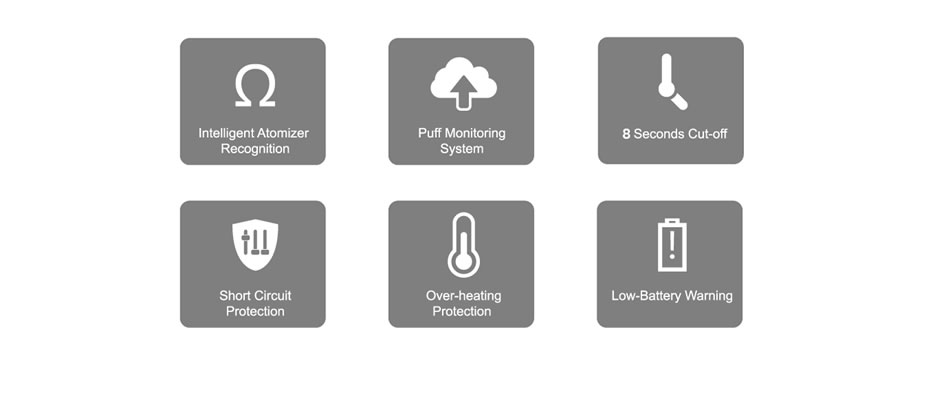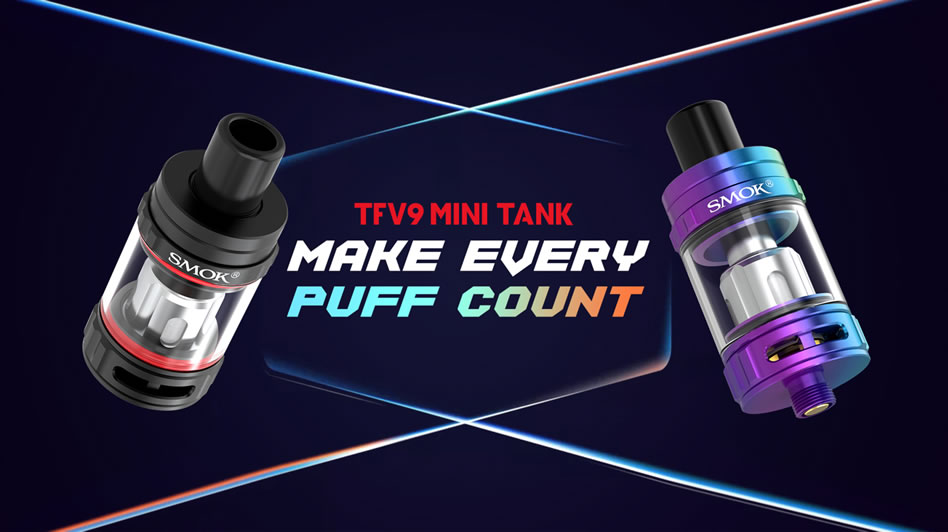 9 COLORS AVAILABLE

UPGRADED AIRFLOW SYSTEM
TFV9 MINI tank is 23mm in diameter, becoming lighter and smaller, and has an e-liquid capacity of 3ml. With the redesigned air-flow system ,the air inflow can be adjusted by rotating the airflow ring to meet different vaping needs.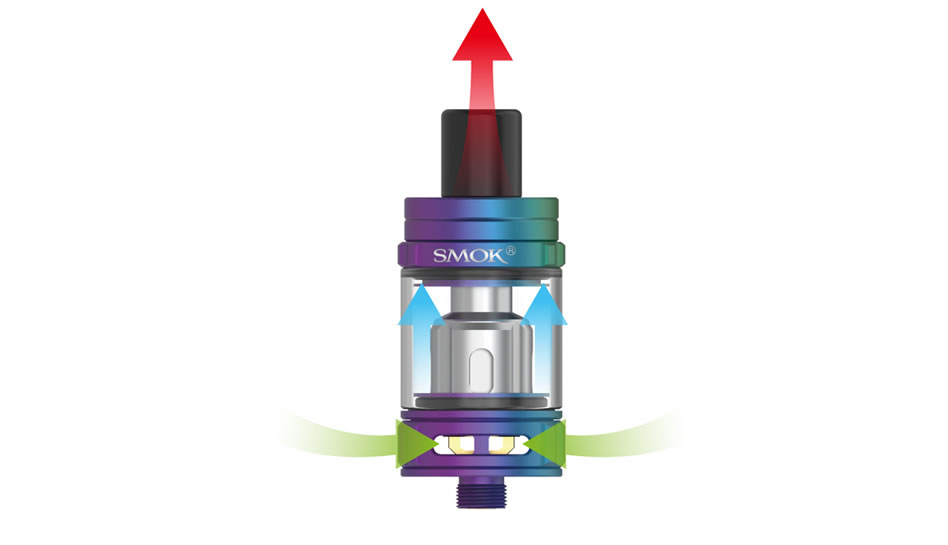 CHILD-RESISTANT TOP CAP FOR INCREASED SAFETY
The locking mechanism of the top cap adopts a lift-and-open met hod to keep children away from the tank. The design can also effectively prevent accidental opening of the top cap and leakage of e-liquid.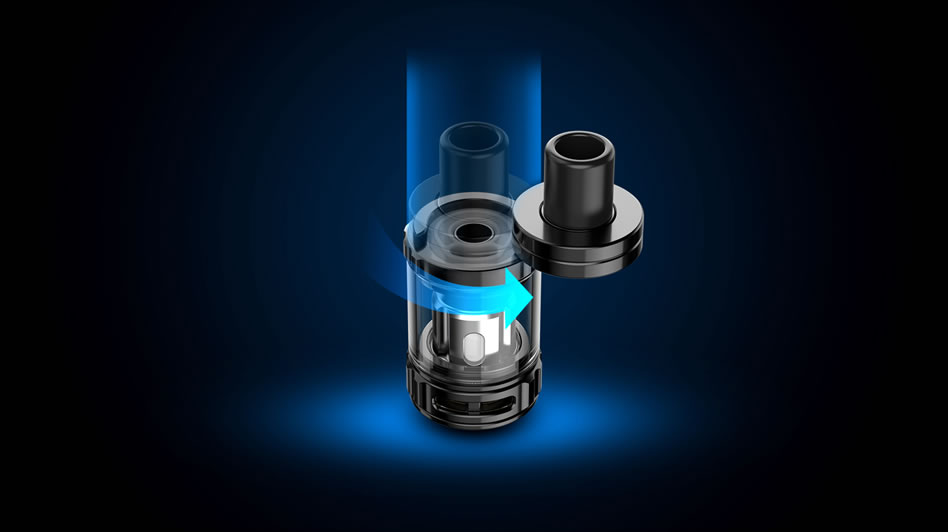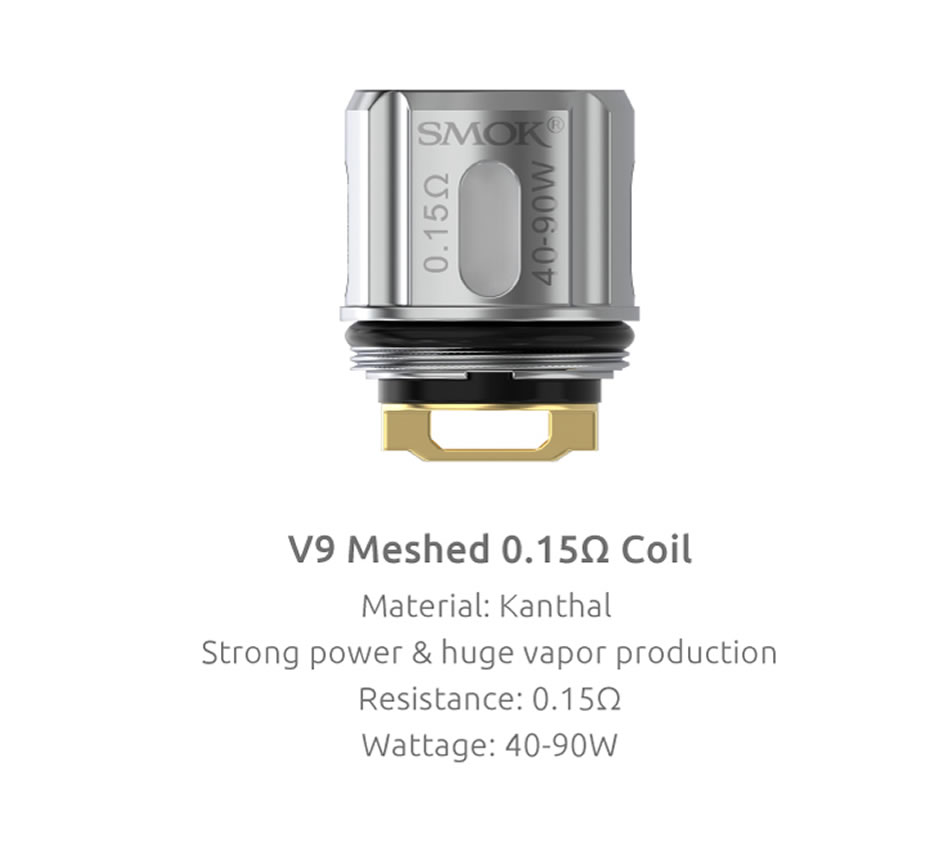 TOP REFILL SYSTEM
Do not inhale immediately after filling the tank. Let it stand for several minutes to get the cotton completely saturated.